I've created these pages to share my thoughts
on life and love and to also create an awareness.
I hope that my words will be comforting
and uplifting. If you find yourself smiling
pass it on to others. *Smiles* Tin Lizzie



I wish you joy and laughter,
no doubts or times of fear,
Love forever after through
all your many years.
I wish you sunshine and roses,
blue skies every day,
and as each day closes, starlight
to grace the way.
I wish you friendship's warming hand,
and doors that never close,
rolling tides and silver sands,
God's blessings....All of those!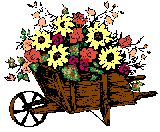 'Encircling Wind'(click above CD to order)
composed by Tom Williams3(the Dreamsharer)©2004

Read My Guestbook! | Sign My Guestbook!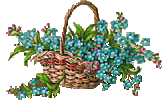 Created by TinLizzie™ 2003