Thanks for stopping by my humble abode. I am Eco Hutke, pronounced Eacho Hud-ge in Creek (Muskogee) language. I am one of the 3 Crones or Founders of Wychwood along with Morrighan and One Feather. We are a new online group and hope you will consider our organization if you are looking for something different to join. The graphics below will take you to our site.




About my Name
In Creek culture the deer depicts beauty, grace, agility and a keen sense of it's surroundings. The color White in any breed is special. It is a rarity and commands utmost respect ie white buffalo, wolfe etc. HUTKE is white and ECO is deer.
In a ceremony inducting me as an honorary member into the creek nation this was explained to me and I was asked if I accepted this name. I gave an affirmative answer.
Then as a voting member of the creek national tribal rolls #40316 and speaking from the heart of my grt. grandfather "Chief Grayson" of the Great Creek Nation, I say your name "Eco Hutke" and it shall be. Thats how I came to be Eco Hutke.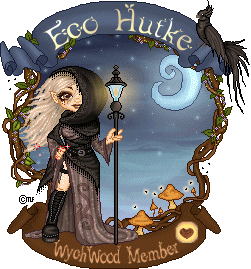 Leader of Handmaidens Grove
and Master Record Keeper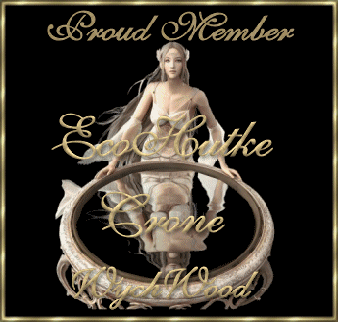 Co-Founder of Wychwood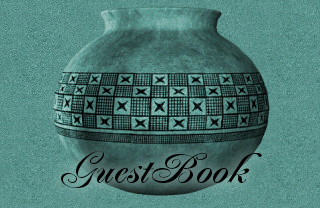 Read My Guestbook! | Sign My Guestbook!